Your Local Professionals​​​
 
"It's great to see the fresh vision that Ben & Paul are bringing into the ever-changing strength and conditioning world. They both have exceptional talent as elite level strength coaches – harnessing both years of experience and evidence-based training, into a new level of sporting performance, human movement and junior athletic potential, surpassed to most coaches these days  "
- Grant Burton
​
B. Ex. Sc.; Master of Physiotherapy
Director P-P-S Physiotherapy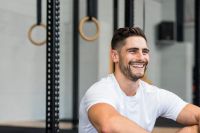 - Outstanding Business Person of the Year Finalist 2017 
- Charles Poliquin levels 1 & 2 international certificate program
- Charles Poliquins biosignature 
 - Butel Health Services Level 2 Functional Activity Program + Practical Applications of Muscular Slings 
- TRX accredited trainer 

- ProFit level 1+ 2 boxing certificate 
- Chiropractic Education Australia Dynamic Neuromuscular Stabilisation exercise 1 Course
- CrossFit Level 1 + 2 Certifications
- Certificate 3 + 4 fitness
- First Aid + CPR accredited 
- Over 12,000 hours one on one Personal Training  
- Over 2000 hours group coaching experience  

"Butel Health Services and Physiotherapy Clinic recommends Hybrid Training for personal training for ​​​all age groups and client needs​​

The team of personal trainers are committed to continual improvement with up to date research based education producing best outcomes for their clients.

The Butel Physiotherapy team is confident to refer our young athletes to Hybrid Training."
- Catherine Juska-Butel 
Bach.Applied Sc; Physiotherapy 
Director, Butel health Services P/L
Director, Roadblocks To Health: 

Corrective Exercise Programs for Rehabilitation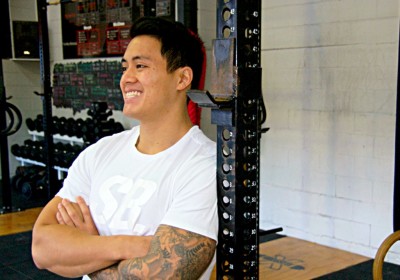 Paul Nguyen
- CrossFit Level 1
- Certificate 3 & 4 in fitness
- Master trainer Certificate
- Australians strongest under 73kg powerlifter
- 8 Australian powerlifting records
- Charles Poliquins Biosignature
- ASCA Strength and conditioning level 1
- Charles Poliquin Strength and conditioning level 1 + 2 international certificate program

- First aid & CPR accredited 

- Punch Boxing Certificate

- ProFit level 1 + 2 Boxing Certificate
" Best technical coaches I've seen, Attention to detail is first class. Up there with one of the best spaces to train at. Highly recommend!"
Bach. Human Movement
, Masters in Physiotherapy 
Graduate dip ed in Education
Director Northside Sports Physiotherapy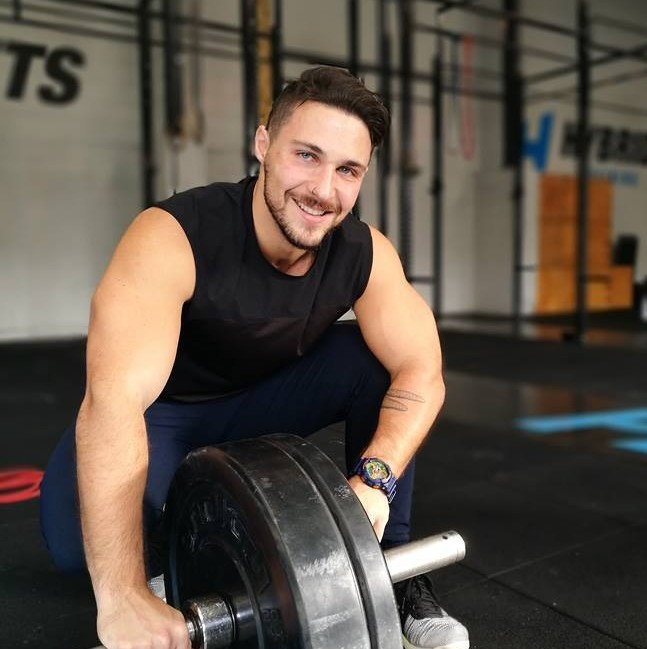 Lucas Gomiero Valente
- BA Environmental Engineering 
- Crossfit Level 1 Certificate
- 8 years of  Brazilian Capoeira   
- International Capoeira Instructor for 2 years
- 2 Year Brazilian Jiu-Jitsu Practitioner
- First Aid + CPR accredited 
- 13 years Fitness Exposure in a variety of field incl Bodybuilding, CrossFit, HITT, Functional Training, Indoor climbing, yoga, Pilates
, Swimming,   
OUR PHILOSOPHY​​​​​​​​​​

​​
We aim to provide an inviting environment that supports YOUR  own personal health and fitness journey regardless of where your starting point may be
We believe that your health is not a destination but an ongoing journey, we are simply here to HELP GUIDE YOU through that often confusing journey using over 30 years of combined expertise
Our community inspires growth. At Hybrid Training we place "NO LIMITS" on what is possible for each and every member of our 'Legion'